La Salle, IL Funeral Home Services
Burgess Funeral Home
Burgess Funeral Home offers professional funeral home services. Serving the Peru, Utica and La Salle, IL areas and the entire Illinois Valley, we offer prearranged and prepaid funerals at our funeral home facilities in Utica and La Salle, IL. Our funeral homes are handicap accessible.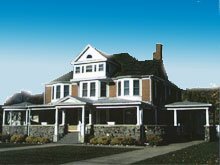 Our Service Features:
Funeral home facilities
Pre-arranged and prepaid funerals
Handicap accessible
Our funeral home director are Thomas Burgess and Lawrence Happ. Se habla Español.
Call Burgess Funeral Home today at 815-223-0587 for an appointment. Our facility in Utika is at 208 Church Street, Utica, IL. Call 815-667-4781 for an appointment in Utica.

Hours of Business:
By Appointment